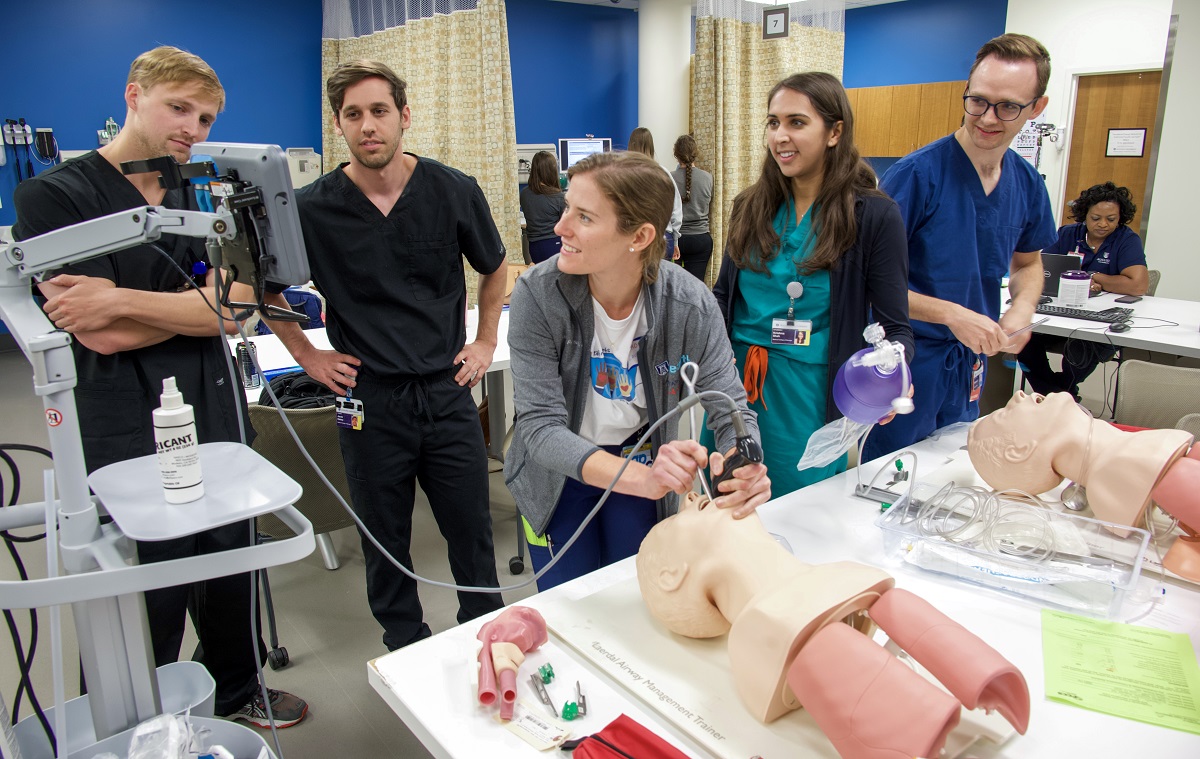 Critical care course better prepares nurses for ICU work – Jagwire
Given the recent high turnover of nursing staff and the extensive use of traveling nurses, Augusta University and AU Health recognized the need for standard training on how to manage sick patients in the ICU. Out of this came the Fundamentals of Critical Care Support (FCCS) course developed by the Society of Critical Care Medicine (SCCM).
dr. Vikas Kumarassociate professor in the Department of Anesthesiology and Critical Care Medicine at the University Georgia Medical Collegeand Forehand from ChristieCritical Care Pharmacist at AU Health's Medical ICU, co-hosted the event to give nurses who do not normally work in the ICU a two-day course to better recognize problems in patients, as each second can possibly save their lives.
"The intention of this course is to provide both new and experienced providers, as well as staff who do not usually work in the ICU, but who may have been required to work critical or intermediate care shifts , a crash course in caring for critically ill patients," Forehand said.
"Making the diagnosis and making the decision to call for help becomes critical. Anyone can recognize when things are going wrong, but timing is key. The sooner you recognize it, the better the outcome," Kumar said.
With so many new nurses and graduates who have never practiced in intensive care before, this was an investment in making them feel engaged and helping them practice teamwork.
"One of the goals of the Society of Critical Care Medicine is really to emphasize the team effort needed to care for a critically ill patient," Forehand said. "It's not just the doctor, it's not just the nurse, it's a team effort and the ability to work well as a team is a very important aspect of that."
Forehand knows the importance of investing in the people they hope to stay, and thinks this is a good opportunity to accomplish that.
More than 130 participants took part in this course where they received online lectures, pre- and post-tests, and then hands-on experience in the MGC Interdisciplinary Simulation Center. They received training from qualified instructors in anesthesia, respiratory therapy, pharmacy and medical intensive care – as well as a group of talented medical students. After completing the training, the learners obtained an FCCS certificate from SCCM, which is an internationally recognized training certificate.
To cover all costs associated with the course, grants were obtained from the Society of Critical Care Medicine and the Centers for Disease Control and Prevention. They covered everything from time spent in the simulation center to any necessary documentation.
Kumar and Forehand said it was an ambitious undertaking considering all the participants, but they would like to continue the program and hold similar sessions on a regular basis.
"Our vision is that we will offer this course every three to four months with all new – especially medical critical care nurses – going through this as part of their integrated nursing education," Forehand said.
All of this is in line with similar courses that have been delivered in the past.
"We have taught many critical care courses in the past at Augusta University for residents and nurses for over 15 years, as well as learners in countries like Ghana, Nigeria, Pakistan and the Philippines. But this course for our nurses is the largest in quantity and the best in quality due to great teamwork and cross-disciplinary support," Kumar added.