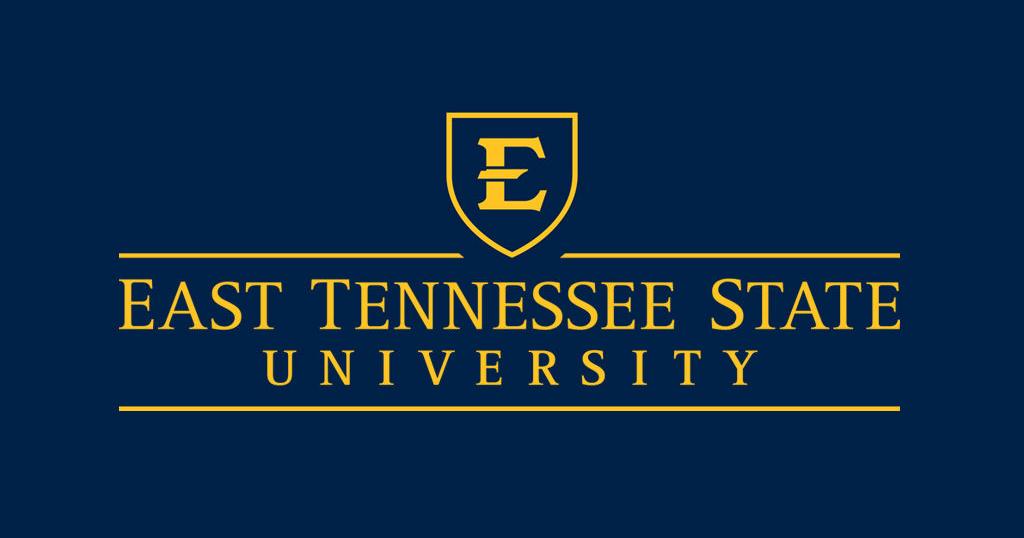 ETSU and Ballad Health create the Center for Pharmacy Education, Advocacy and Awareness | News
East Tennessee State University Bill Gatton College of Pharmacy and Ballad Health are establishing a new center to improve the lives and health of Appalachians.
Ballad Health has committed to an annual gift of $470,000 to the college to create the Center for Pharmacy Education, Advocacy and Outreach, which will expand efforts to help better equip pharmacists to transform practice and work with members of the inpatient and outpatient care team to improve care transitions through hospital admission, hospital discharge, and overall health outcomes.
"ETSU and Ballad Health share a long-standing commitment to improving the quality of life for people in Appalachia, and that is the center's goal," said ETSU President Dr. Brian Noland. "We are grateful for Ballad's support and the opportunities to enhance the educational experience of our clinical students, which will have a profound impact on the region."
"Ballad Health is committed to the myriad of partnerships we have developed with ETSU with the goal of providing the best clinical experience for training tomorrow's healthcare workforce," said Ballad's Chief Executive Officer. Health, Alan Levine. "We remain grateful to everyone who has worked so hard to grow and maintain Gatton College of Pharmacy. This partnership is essential to ensure that our region leads the development and use of the most effective treatments for our patients.
Through the new center, ETSU and Ballad Health will work to develop simulation and laboratory training offerings and collaborate to develop and enhance programs that include training in addictions, mental health and clinical transitions. It will also focus on developing preceptors and developing educational experiences for pharmacy students.
"Working alongside seasoned professionals in the field creates an invaluable educational experience for students, and we are grateful to be able to provide this practice and build relationships early on," said Dr. Matthew Loos, Director of Studies at Ballad Health. . "Once students graduate and start working on their own in pharmaceutical care, they fall back on their training and education, so we want to do everything we can to reinforce that early understanding and skill, so that they will be better served in the future.
The center will serve as a catalyst for the development of policy recommendations at the local, regional, state and national levels in the areas of addiction and mental health, which are pressing concerns in rural America. He will work to develop an annual conference in the region to address the latest research and solutions to healthcare challenges and collaborate on professional development and continuing education offerings.
The idea for the center grew out of a series of conversations between Ballad Health's pharmacy leadership and Dr. Debbie Byrd, dean of the Bill Gatton College of Pharmacy. They recognized that there are opportunities in the way students are trained and the way ETSU faculty are integrated into the inpatient work environment.
"The center will help us continue to strengthen the important role of pharmacists in the delivery of health care in hospitals, during care transitions and in communities," said Byrd. "Our faculty will dedicate time to serve as clinical specialists embedded within Ballad's facilities, and Ballad will provide preceptor availability and focused experiential education to our student pharmacists. It's a win-win for these future pharmacists and for the patients they will serve.
ETSU's long-standing commitment to interprofessional education and team-based care, along with Gatton College of Pharmacy's award-winning student programs focused on naloxone training and community outreach, form the foundation of the center's efforts to prepare pharmacists for the essential role in interprofessional collaboration. teams that care for patients with chronic pain, opioid use disorders and mental health disorders.
"ETSU is proud to partner with Ballad Health in taking this innovative approach to training future pharmacists," said Dr. Kimberly D. McCorkle, ETSU Provost and Senior Vice President for Academics. "Our emphasis on interprofessional education and our history of developing progressive, team-oriented pharmacists create a strong framework on which the center can build to achieve its education, advocacy and awareness goals."