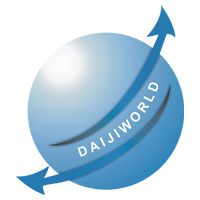 Mangaluru: Srinivas College to celebrate "National Pharmacy Week 2021" from November 30
Press release
Mangaluru, November 27: Indian Pharmaceutical Association, Dakshina Kannada District Local Branch, Mangaluru in association with Srinivas College of Pharmacy Mangaluru is set to celebrate National Pharmacy Week – 2021 with the theme "Pharmacist: An Integral Part of Healthcare" on campus de Valachil from November 30, 2021.
On November 30, 2021, guest of honor Thatha Sujit P, Assistant Drug Controller, will inaugurate the function. Dr CA A Raghavendra Rao, President, A Shama Rao Foundation, Mangaluru will chair the function. Guests of Honor Shankar Naik, Deputy Medicines Controller, Mangaluru, Dr A Srinivas Rao, Vice President, A Shama Rao Foundation, Mangaluru will also be present. H Malathi, Senior Pharmacist, Bhide Medicals, Mundaje will be congratulated. Pharma Rally on the theme "Drug Abuse Awareness" will be held from Valachil's point of view at the College of Pharmacy campus that day.
As part of this program, various competitive events will be organized for pharmacy students. All pharmacists are cordially invited to attend the program as detailed by
Dr AR Shabaraya, National Pharmacy Week 2021 Program Manager, President, IPA, Mangaluru and Director, Srinivas College of Pharmacy, Valachil, Mangaluru.