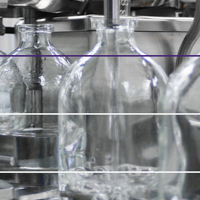 Nashville pharmaceutical company raises $18 million for research | Health care
Nashville-based biopharmaceutical company Amytrx has raised $18 million to continue clinical research on AMTX-100, a topical drug used to treat several inflammatory skin disorders.
Research for the drug focuses on atopic dermatitis, the most common type of eczema. It is the most common chronic inflammatory skin disease, affecting nearly 17 million people in America, according to a press release from Amytrx.
Amytrx sees AMTX-100 as an alternative to more traditional treatments like infusions and steroids, which can put individuals at risk for disease, according to the release. In its development, AMTX-100 was shown to have potential in preclinical and clinical studies in atopic dermatitis and potential for success with psoriasis, rosacea, lupus, acne, shingles and herpes.
"We look forward to the success of our Phase 2 clinical trial in atopic dermatitis as we move forward and begin a seamless transition to our future goals in other immune-mediated disorders," said Randall Riggs, chief commercial officer of Amytrx. , in a press release. "We also see the promise of a new localized treatment for adolescents with a therapy that does not suppress the immune system like many topical steroids on the market."
Amytrx was founded in 2014 and focuses on peptide therapies to control inflammation and metabolic diseases. It partners with Vanderbilt University to obtain patents.