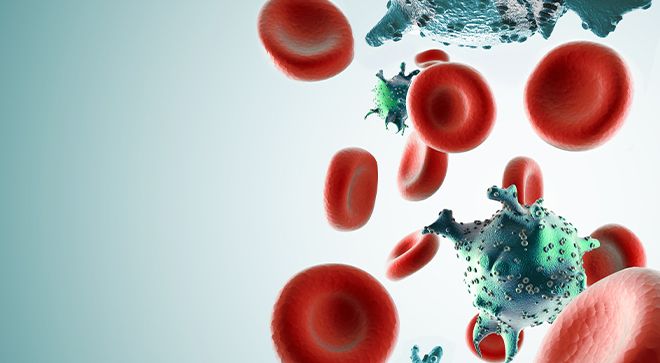 Pharmaceutical company stops enrolling patients in Ewing's sarcoma trial to prioritize blood cancer drug development
A San Diego-based pharmaceutical company has announced that it has deprioritized the development of an Ewing's sarcoma drug, ONCT-216, and will instead focus on zilovertamab (formerly known as cirmtuzumab), a drug experimental drug that is being studied for the treatment of patients with mantle cell lymphoma (MCL).
Going forward, Oncternal Therapeutics will stop enrolling patients in the ONCT-216 Phase 1/2 study in order to reallocate resources to initiating the ZILO-301 Phase 3 trial of zilovertamab.
"This prioritization of assets allows us to focus more on hematological malignancies and prostate cancer, while deploying our capital towards meaningful catalysts as we navigate this historically challenging pandemic, geopolitical and financial markets macroenvironment," said said Dr. James Breitmeyer, President and CEO of Oncternal, said in a statement.
The company plans to launch ZILO-301 in the final months of 2022 and noted that it will take into account geopolitical factors and supply chain issues related to COVID-19. Patients with relapsed/refractory MCL who have stable disease or a partial response after treatment with Imbruvica (ibrutinib) will be randomized to receive either zilovertamab plus Imbruvica or placebo plus Imbruvica.
The combination of zilovertamab plus Imbruvica has already shown exciting results in a phase 1/2 clinical trial. The data, which was presented at a medical conference last year, showed that 83.3% of patients with MCL and 91.1% of patients with chronic lymphocytic leukemia (CLL) saw their disease improve following treatment, and 39.9% of MCL patients and 14.7% of CLL patients had a complete response, meaning that clinicians could not detect any remaining disease after a patient has received treatment with zilovertamab/Imbruvica.
Now, the ZILO-301 Phase 3 trial will be conducted in at least 50 cancer centers across the United States, and researchers hope the data will show positive progression-free survival (the time elapsed between treatment and disease worsening) that will support a Biologics license application, which could lead to Food and Drug Administration (FDA) approval, according to a January 2022 press release from Oncternal Therapeutics.
Zilovertamab is also being studied in a phase 1b trial in combination with paclitaxel for women with HER2-negative, locally advanced, unresectable metastatic breast cancer; and a phase 2 trial in combination with Venclexta (venetoclax) for patients with relapsed/refractory CLL. The drug has not yet been approved for any indication.
For more information on cancer updates, research and education, be sure to subscribe to CURE® newsletters here.