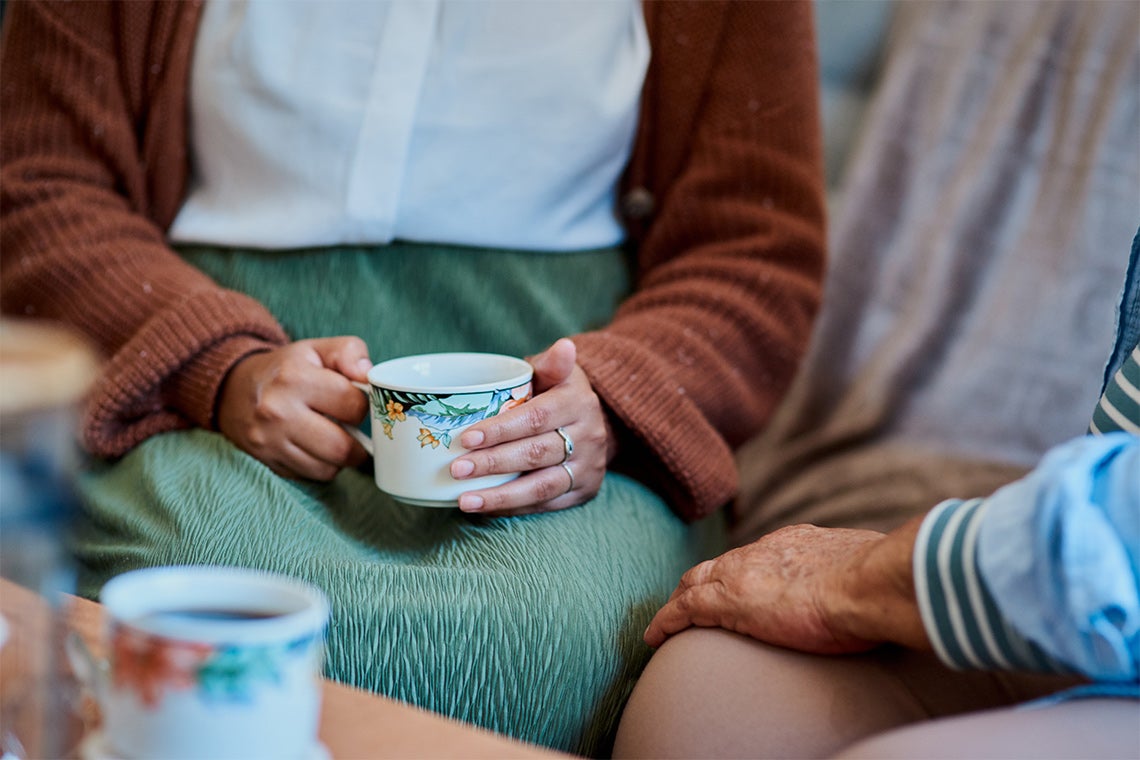 U of T course examines the global impacts of diets lacking in key micronutrients
For both teacher and students, the University of Toronto's Global Hidden Hunger course holds special significance based on their own personal experiences.
The course, offered by the Human Biology (HMB) program of the Faculty of Arts and Sciences, examines the causes and global impact of diets low in micronutrients like vitamin A, folic acid, iodine, zinc, iron and vitamin D.
Unlike hunger and malnutrition caused by a lack of macronutrients like protein and carbohydrates – which many associate with countries in the South – hidden hunger caused by a lack of micronutrients is found in both southern and southern countries. North. And while it doesn't make the same headlines as famine, hidden hunger still affects half of the world's population.
"When my family immigrated to Canada, we had to make some tough choices about what types of food we could eat," says Leanne De Souza-Kenney, assistant professor, teaching stream, HMB program. "I remember it was a big deal when we could put meat on the table and a luxury when we could have fresh veg."
The course, originally created by Associate Professor HMB Alistair Dias, was taught by De Souza-Kenney in the summer of 2021 and again in the fall. U of T Mississauga Eve hammed took the course this summer and says she realized that she was suffering from micronutrient deficiencies herself.
"The problem of hidden hunger is not exclusively a socio-economic or geographic problem," explains Hammed. "It's more prevalent than I thought, but it's less visible and, therefore, rarely discussed. It is not part of the conversation we usually have about food security and poverty. It opened my eyes.
Micronutrient deficiencies occur for a variety of often intersecting reasons, including inadequate access to food, either because it is not physically available or because it is not affordable. This happens in areas like northern Canada, but so-called "food deserts" also exist in cities like Toronto.
Another factor contributing to hidden hunger is lack of knowledge. For example, micronutrient deficiencies can also occur because foods are not prepared properly or are not optimally combined with other foods.
For example, spinach is a good source of iron, but if it is not prepared properly, this iron remains locked in the cells of the plant, providing us with no nutrition. Also, when you consume iron-rich foods like fortified breakfast cereals, the micronutrient is less available to you because you combine it with the caffeine in your morning coffee.
Over the summer and fall, the course featured a significant community engagement component involving the Unique Get Together Society (UGTS) of Vancouver. Founded and led by Debra Abraham, the company offers a wide range of services, including nutritional support, as well as resources for Black, Indigenous and other underserved communities and families.
"I've never heard of anyone with the knowledge and life experiences of Debra," says Matisse Blundell, a member of Woodsworth College who took the course this summer. "She shared some very disappointing personal stories with us that exposed the impact of systemic trauma on Indigenous Canadians. It was a powerful experience.
The students took the information they learned from the course and their own research on specific micronutrients and shared it with UGTS and members of the society community. The students reviewed the foods available to community members and provided recommendations for purchases and menus to avoid micronutrient deficiencies.
They have also developed projects designed to help UGTS and organizations like it tackle hidden hunger.
Student at U of T Mississauga Pooja dey and her team proposed a project that harnessed 'mobile health' (mHealth) technology to provide healthcare support via mobile apps, text messages or voice messages to populations at risk. For example, the technology would help women who – because they are pregnant or have given birth in the past year – may be iron deficient by providing them with dietary advice, as well as daily prompts to take their supplements. .
"As science students, we see the power of research and knowledge," says Dey. "But often this knowledge is not accessible to the general population – and certainly not to vulnerable groups. By being able to translate this information about iron deficiency and leveraging mHealth interventions, we hope to empower women and support their capacity for action and decision-making.
With the success of the summer course, De Souza-Kenney broadened the scope in the fall by adding a global community engagement partnership to the existing relationship with UGTS. Supported by funding from U of T Global Classroom, this collaboration is with Landmark University and Covenant University in Nigeria, both of which focus on agriculture and food security.
During the fall, Canadian and Nigerian students developed proposals to address hidden hunger and global food security.
Student at Trinity College Alexandre nassar and his team are working on a project to fortify tea with vitamin B12. Their target population are the elderly, a demographic group who may suffer from vitamin B deficiency and who consume large amounts of tea.
"Since we are collaborating with Nigerian universities, we also wanted the idea to be accessible to rural people in Nigeria," says Nassar. "Informal drug vendors come to these areas to distribute standard pharmaceuticals, and we thought the tea could be easily distributed that way. Tea is also inexpensive and is a relatively stable product to transport.
Projects aren't just for grades. They will be evaluated and three will receive funding to make this a reality.
In addition to turning student proposals into projects, De Souza-Kenney hopes the course will have a lasting effect on students.
"I really hope they are inspired to consider careers where they can use this information and make meaningful change," she says.
"I hope this will give them a direction to address the human right to food and nutrition, and a direction to tackle the inequalities that stem from your skin color, your low income, the fact that you are a new immigrant or come from a single parent family. . "