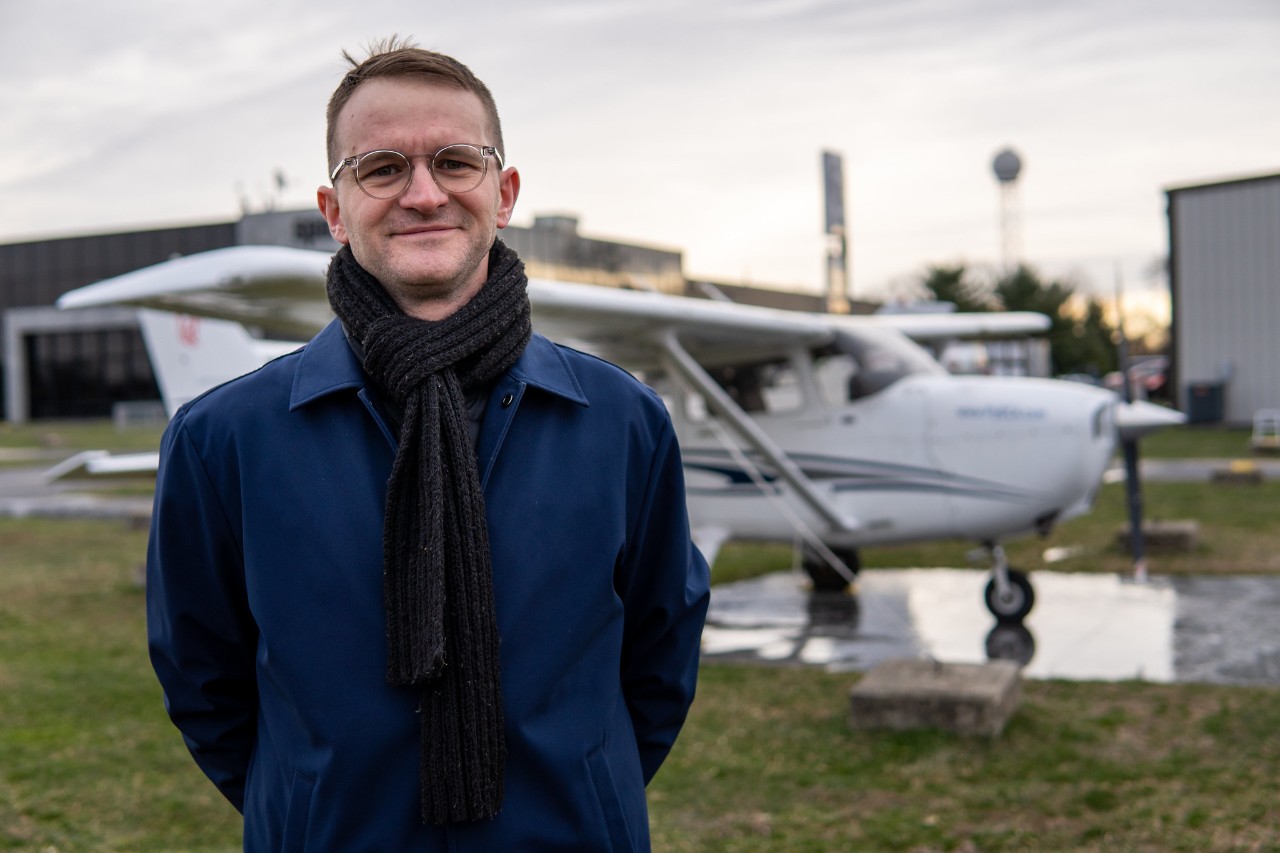 UC Clermont aviation student charts a new course
Cooper's family later moved to Wilmington, Ohio, home to North America's largest private airfield (now owned by Wilmington County Air Park), where Cooper worked sorting cargo and boxes in high school. Being surrounded by aviation only solidified his passion for flying.
"I wanted to be a pilot, but I didn't know how people became pilots," Cooper said. He graduated from Wilmington High School in 2007 and attended classes at Southern State Community College, UC's Uptown campus and Cincinnati State, lacking direction for his future.
Cooper took a break from school, traveled overseas, and started working in real estate and food. He loved learning about the culture and the hospitality industry. Then in 2015, a knee injury led to five surgeries that left Cooper out of work and deflated.
"I had lost my sense of purpose and was looking for inspirational things," Cooper said. His childhood dream of becoming a pilot came back into the picture. He flew in from Lunken Airport in Cincinnati and loved it. "I looked to become a professional pilot – and I found UC Clermont."
Cooper learned that most professional pilot positions require a four-year degree. As a non-traditional student, he had already accumulated about 60 credit hours.
"My transcript was lousy. I thought, 'How can I make this work?' said Cooper. "UC Clermont did it."
Ric Stackpole, senior assistant dean for academic affairs, applied Cooper's previous college credit to award him a technical associate's degree after just two semesters. This allowed Cooper to begin UC Clermont's Aviation Technology program concurrently with UC Online's Bachelor of Engineering and Applied Studies (BTAS) program. He was also able to use scholarships and financial aid to subsidize the cost of the flight; Cooper received two scholarships for the aviation program totaling $10,000.